São Vicente
Mindelo – Music, Culture and Port City
---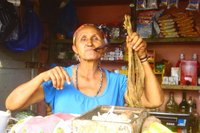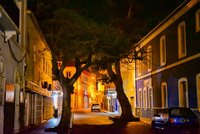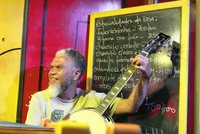 ---
---
São Vicente is the island with the second largest population. Mindelo with its long tradition as being an important port is also known as the musical and cultural 'capital' of Cape Verde. The colonial buildings in the centre of Mindelo were influenced by the Portuguese and the British whilst the natural harbour that once became famous as a world port, along with the beach "Laginha", give the city its own special flair. The port is frequently used by Atlantic sailors crossing to the Caribbean - the Marina Mindelo is a natural "Must-Stop".
The art scene of Cape Verde is strongly represented in Mindelo - the internationally known singer Cesária Évora was born and lived here.
In November 2002 the city was voted as the cultural capital of Portuguese-speaking countries all over the world.
Various music bars can be found throughout the city enhancing this special atmosphere.
Every year in February/March, Carnival is a huge celebration (similar to the famous carnival in Rio de Janeiro). In August, the Baía das Gatas music festival attracts both local and international visitors and artists.
The island itself is relatively flat with the highest peak being Monte Verde at 774 m, and it is from here on a good day that one can enjoy a beautiful view across the entire island.
Volcanism and erosion characterize the islands' geographical shape. São Vicente is completely dry; drinking water is extracted by seawater desalination. Especially on weekends the beaches, like Praia do São Pedro, attract both locals and visitors. Other beautiful beaches are Praia Grande and Baía das Gatas on the east coast of the island.
For experienced Kite Surfers the beach of Salamansa is still a hidden secret although due to wind conditions it is not for beginners. There are two kite clubs from where equipment can be hired and insider knowledge can be gained.
Ferries to Santo Antão leave on a daily basis. We recommend that those arriving on international flights spend a night in Mindelo and then take the ferry to Santo Antão the following day (rather than attempting to get all the way there the same day)
---