Maio
The white paradise is an oasis for beach lovers and those seeking peace and quiet
---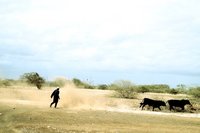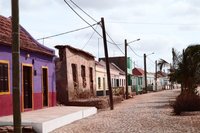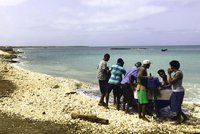 ---
---
The charming island of Maio (en: "May") covers 269 km² and is geologically the oldest of the Cape Verdean Islands. With its quaint fishing villages, lonely desert-like areas and miles of white sandy beaches, the hospitality of its 6,000 inhabitants makes for a pleasant and tranquil stay on Maio.
In the capital Vila de Maio (also called Porto Inglês) with its pretty colonial buildings, it seems that time has stood still. At Praia de Galeão sea turtles lay their eggs during the summer season. Today there are mainly small pensions and apartments where you can relax and get away from everything. As a result of reforestation projects, this flat land has some acacia forests in the northern part of the island.

Due to reforestation, soil and water conservation, as well as the establishment of better infrastructure, everyday life has been improved dramatically. A special feature: Acacia trees can go without water for many years. The acacia forests distinguish Maio from the other two desert islands Sal and Boa Vista.
---