Our philosophy
10 ISLANDS - ONE PHILOSOPHY
---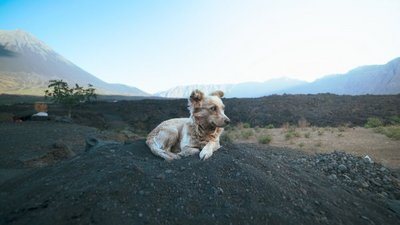 PRESENCE
vista verde tours was founded in 2005! Over the years we have established a well-working network of service partners so that now we have a competent multicultural and multilingual team spread across the islands.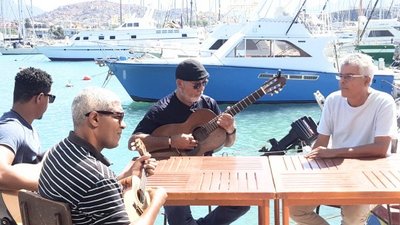 VARIETY
According to your taste, you can explore and discover the 9 islands of the archipelago together with us. We are focusing on showing our guests the country, its people and its culture, by various hikes and excursions throughout the stunning and diverse landscapes.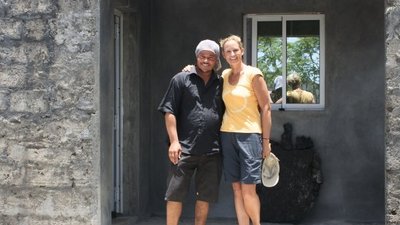 KNOW-HOW
In order to achieve authentic experiences we work with local guides keen to show off their home islands and present them from their perspectives. As the local expert we are present on all islands in order to work closely with our service partners and guarantee consistent quality.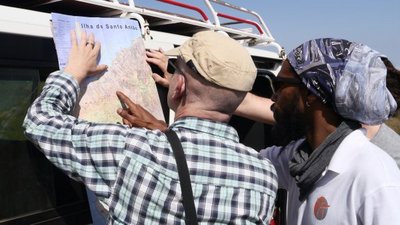 COMPETENCE
One of our main focuses is to organize hiking trips that cater for all levels of ability and cover all the islands of Cape Verde. The islands all offer different and contrasting landscapes, flora and fauna so the saying "one country – ten destinations" (incl. the uninhabited island Santa Luzia) is absolutely true.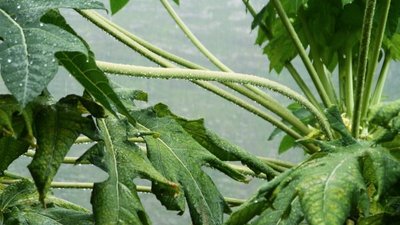 ENVIRONMENTALLY CONSCIOUS
Our travel philosophy is based on the criteria of sustainable tourism with environmental and social approaches. We are for example TourCert committed, we support many local projects, we never give only seasonal contracts to our staff and we put a high emphasis on fair and respectful contact with the whole team.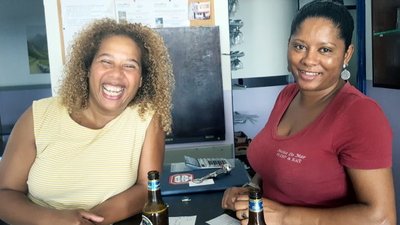 INTEGRITY
Talking about things easily is sometimes a little hard, and finding the balance between profitability, integrity and identity in our standards is a daily challenge! It is a never-ending process to instil the philosophy of sustainable tourism here with the local Cape Verdean people. We do that with loads of vigour and passion.
---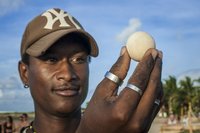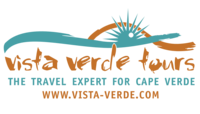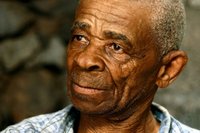 FAIR & ECOLOGICAL TRAVEL
We organize trips at eye level
We prefer to use small and medium-sized accommodations that are either privately owned or belong to small, local hotel chains. Our selection of accommodation has its focus on leaving as much revenue as possible within the country. We work closely with our partners to support them in continuously improving their accommodation standard. This is happening by constant consultation and frequent contact. We also provide counselling and advice in the areas of energy and water reduction such as by implementing low flow showers, energy sufficient lamps and encouraging the use of local products. We attach great importance to the fair treatment of staff and it must be ensured that all employees have equal access to health and pension benefits by paying all social insurance contributions.
We favour restaurants that use regional products and support the local and traditional cuisine. We have a mentoring role with our restaurant service partners in two areas: we encourage restaurants to choose or rediscover local products and we support them to maintain national hygiene requirements.
We have made a conscious decision NOT to have our own transport vehicles in order to give small local enterprises and small entrepreneurs the possibility to participate in tourism. We select and support partners who meet our criteria for security and safety of the vehicles including maintenance of the tyres, frequent checks, legal tourist transportation permits, vehicle inspection stickers, equipment and service quality (e.g. punctuality). Dealing fairly with local drivers is essential to us.
vista verde tours has a pool of well trained and educated local guides, all of whom are English-speaking. Several also have additional language skills (e.g. French, German, Italian, Spanish, Dutch, etc.). It is important for us that our local Insiders are responsible and motivated to provide detailed information about their home country. A continuous expansion of knowledge is guaranteed by frequent workshops, training and coaching. The majority of our guides have worked with us for many years.
---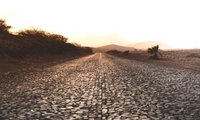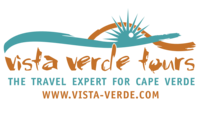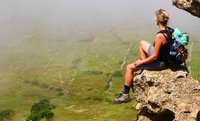 OUR VISION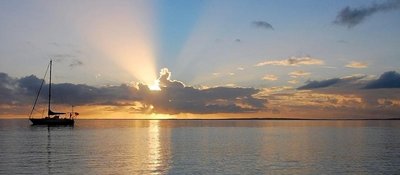 vista verde tours is a responsible and very much engaged incoming agency with its focus on round trips for individual travellers and for groups in Cape Verde. Our focus lies on the islands that have not yet developed mass tourism à la all inclusive.
Cultural exchange, intensive natural experiences and encounters come to the fore. Our trips are aligned with respect to preserve the natural resources and the environment, they are characterized by local added value and the respectful treatment of nature and human beings.
Additionally we support the preservation of cultural heritage by organising concerts, visiting local artists and painters with our guests, creating dance workshops (e.g. Coladeira) and using office furniture that has been built by local craftsmen and carpenters.
---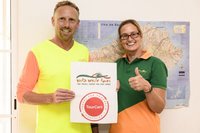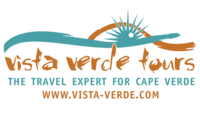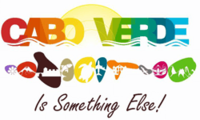 OUR PATH
vista verde tours was recognized as an official member of the TourCert organisation for sustainability on 25th of February 2015. Since being founded in 2005 our aim has been to act in a socially and ecologically responsible way in Cape Verde, something which is not always straight forward. The certification motivates us to continue heading down this path. The biggest challenge is the active support of encouraging a sustainable consciousness in our local service partners such as accommodation and restaurants.
Our current project is to counsel our local accommodation with respect to increasing their quality by implementing sustainable and ecological tools through a hotel evaluation.
---