Travel tip of the month
OUR SPECIAL RECOMMENDATION SEPTEMBER 2020
Self-driving trip on São Vicente & Santo Antão (8 days)

How are YOU coping with these difficult times of corona?
For us it is important to have personal freedom and to get to other thoughts. It is in our vista verde nature to be innovative and to accept this situation- very Cape Verdean!

With this independent trip we promise you some untroubled days and a little bit of this freedom. We promise you normality – a little bit like "before". We promise a world that is not dominated by corona.
The islands and accommodation have been chosen wisely. On São Vicente and Santo Antão there are only very few recorded cases (as of end of August 2020).
For further information please check out our blog.
The islands and we are looking forward seeing you!
If you are booking our "self-driving trip" still this year, we will reward you with a "Welcome-Bonus"

"Txau e até já " as you say in Creole. See you soon!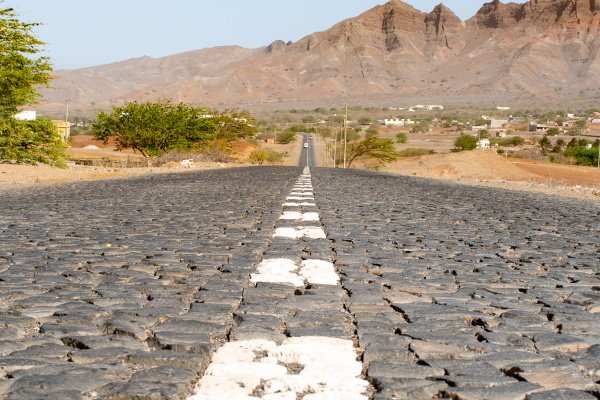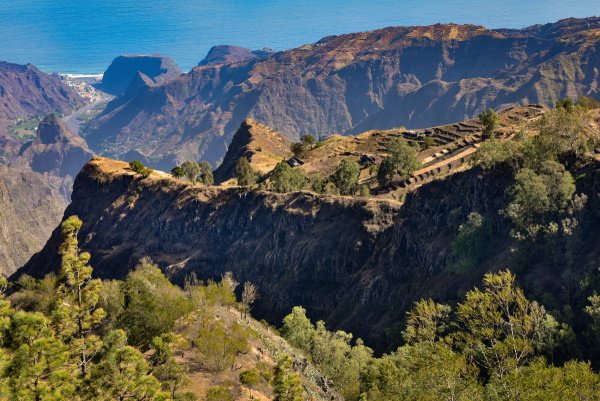 ---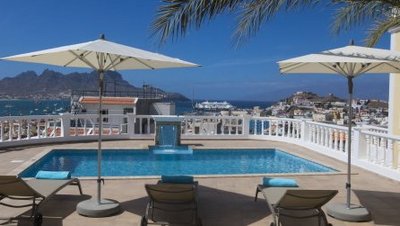 Heritage Hotel Casamarel
Experiencing this tremendous hospitality in one of the best boutique hotels of Mindelo is a must have throughout your trip. Besides the excellent service, fantastic sunset views and a superb kitchen are waiting for you.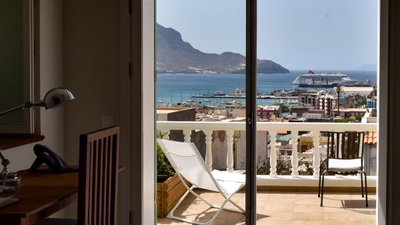 Above the roofs of Mindelo you will enjoy your breakfast and dinner with beautiful views all over the city.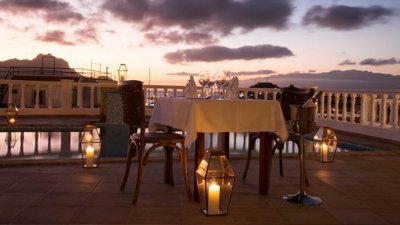 The staff only uses local and fresh specialties and offers a creative, but also traditional kitchen. Definitely one of the best culinary addresses in town.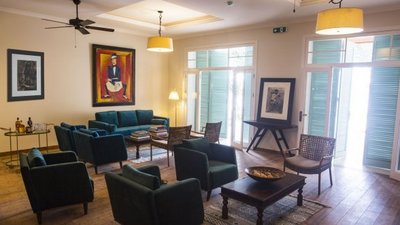 As a guest you will experience "comfort with consciousness" – a balance of high end architecture, lovely tradition and a high value to preserve the environment. Perfect to recharge your personal energy level.
---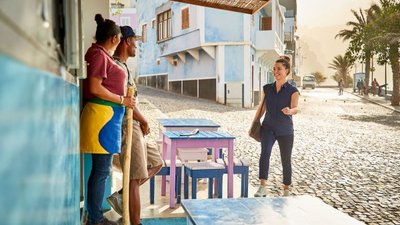 Pension Música do Mar
The name of this charming pension in Ponta do Sol on the island of Santo Antão could not be more perfect.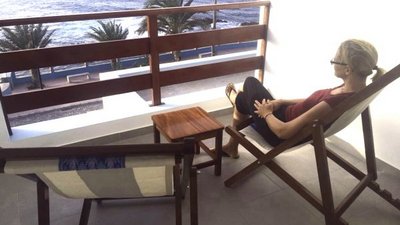 Directly located at the sea your stay in the fishing village will be accompanied by the "music of the sea".

Only few accommodations are able to convey Cape Verdean hospitality together with Creole vitality in an authentic way. What could be better than enjoying a glass of local wine whilst watching a romantic sunset and listening to traditional live music?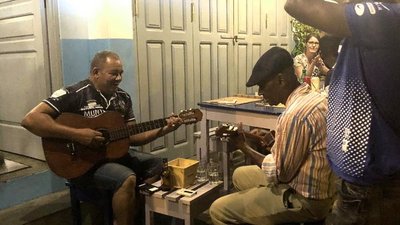 A team of women power serves local specialties and will be there for your questions and is happy to support you with any inside tips.
---

Highlights/Services
7 overnights with breakfast (4 nights on São Vicente and 3 nights on Santo Antão)
2 dinners included (1 welcome sunset-dinner and 1 dinner with live music in the fishing village Ponta do Sol)
English speaking meet & greet upon arrival in Mindelo
Ferry tickets São Vicente – Santo Antão – São Vicente
Rental car subject to conditions and local insurance
24h English speaking emergency number for your own safety

Not included
Other expenses (tips, souvenirs, drinks, etc.)
International airfare
The obligatory airport security tax TAS (taxa de segurança do aeroporto) of 3.400 cve (or 30.80 EUR). Either it has to be paid in cash (exact amount) upon arrival or prior arrival via the online system EASE
Transaction fee for international money wire
The obligatory hotel tax of 2 €/ person/ night. This has to be paid in cash at check in at each accommodation

PRICE

Per Person: 590 EUR
on the basis of two travellers
in a double room

GET NOW A "WELCOME-BONUS" OF 5%
ON THE TOTAL AMOUNT!
---